Lapeer County Tea Party
Keeping the Grass Roots Growing!
NOT REPUBLICAN

/

NOT DEMOCRAT
*********AMERICAN*********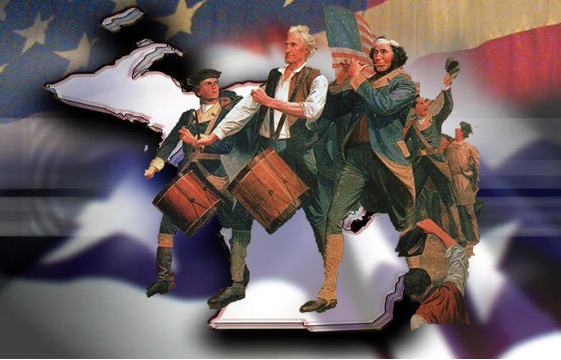 Member of the 1st Michigan Tea Party Alliance


Hot off the press!!


October 3, 2017 Tea Party Meeting
Mi. Representative Gary Glenn, will be our guest speaker. He will talk about what's going on in the Mi. State House and what committees he is chairing or a member of that will help the people of Lapeer and our state become a better place to live and work. He will share with us many new issues and programs that are coming up in our state that we should all be interested in. As always you'll have a change to talk to our speakers and ask them questions that you may have on your mind.
In our agenda we have saved time for our other political friends that often stop by and want to share issues that are of interest to you and other folks of our state.
You can count on the Lapeer County Tea Party to help you keep track of what our elected officials are doing. Please follow our web site (www.lapeerteaparty.org), our postcard program and our "letters to the editor". Our Tea Party was created to inform and educate voters about current issues in our Federal, State and local governments.
As always, our meetings are free to the public. We also have a 50/50 drawing with the winner announced at the end of each meeting.
We invite you and your friends to the Lapeer County Tea Party meeting to get the most updated news from your elected officials and those involved in making decisions for our hometown.
Hope to see you there.
---
August General Meeting
with Special Guest Congressman Paul Mitchell!!
Congressman Paul Mitch, from the 10th District, was our guest speaker. We would like to thank Congressman Mitchell for doing a great job and for his frank and honest answers to the questions that were asked. If you did not make it for this one, it was a GREAT meeting!
---
Lapeer County Tea Party July General Meeting
Our Special Guest speaker was Michigan House Speaker Tom Leonard. We also heard from Rep. Gary Howell,, Sen Mike Greens Office, former 82nd District Kevin Daley, and 98th District Rep. Gary Glenn. Thanks to all our guests and to those attending for the great questions!
---
Lapeer Tea Party June 2017 Meeting Video
Our main speaker is Mr. Todd Schleiger, a candidate for Michigan
Governor on the Independent ticket. Find out more about Mr. Schleiger and his views as he speaks and answers questions.
---
Congratulations to this years Danette Lowery Scholarship winner Mia Sliman!
Mia just graduated from Dryden Jr/Sr High School. Mia's parents, Jeff and Rochelle Sliman should be very proud. We know that she will have a very bright future and congratulate her on her academic success!
---
RECENT NEWS ITEMS
FBI: No 'wider plot' suspected in Michigan airport stabbing...
English would be Michigan's official language under House bill
House OKs Senate bill changing teacher retirement
4 GOP SENATORS: DOES NOT 'REPEAL OBAMACARE'…
ICE: SANCTUARY CITIES PROTECTING MS-13 FROM DEPORTATION…
Gowdy: Maybe DNC Did Not Cooperate With DHS Because There Was Something Else On That Server
---
Lapeer Tea Party April 2017 Gen. Meeting Guest Speaker was
Lapeer County Prosecutor Mike Sharkey
Our featured guest is Lapeer County Prosecutor Mike Sharkey. He talked about his plans to fight drugs and crime. Includes questions and answers from the audience.
---
Lapeer Tea Party March 2017 Meeting
Our guest speaker was Lapeer County Under Sheriff Jeramy Howe. The Under Sheriff talked about what is going on in our county and Sheriff McKenna's plans to help us fight drugs and crime.
---
Lapeer Tea Party General Meeting February 2017
Our guest speaker for the evening was State Senator Mike Green. Senator Green talked about what is going on in the Senate in Lansing.
---
January Tea Party Meeting

The Lapeer County Tea Party held our first meeting of the year on Tuesday, January 3, 2017, at the Mayfield Township Hall, 1900 N. Saginaw St., Lapeer, at 7:00 P.M.
Our guest speaker for the evening was State Representative Gary Howell. Representative Howell gave us an update on all that is going on in the Michigan State House in Lansing.
View our meeting with Rep. Howell in its entirety below
---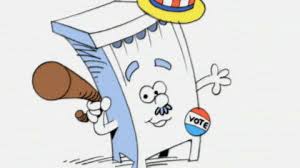 November 8th General Election Results...
National, State, and County Wide results
---
AND THE WINNER IS.....
Lapeer County Precinct Delegate Winners.....
The Lapeer County Tea Party wishes to Congratulate the following candidates for their wins in Tuesdays Republican Primary election..
10th Congressional District -- Paul Mitchell
Lapeer County Sheriff -- Scott McKenna
Lapeer County Prosecutor -- Mike Sharkey
County Commissioner District 5 -- Rick Warren
Road Commissioner (Full Term) -- Les Nichols
Road Commissioner (Partial Term -- Jim Novak
Drain Commissioner -- Joe Suma
Suncrest Millage -- Approved
Click HERE to download the full list of candidates and vote totals from the County Clerks office
---
Want to watch our past meeting videos?
Missed a meeting and would like to see more?? Go to our You Tube Channel for all of our past meetings.
Lapeer Tea Party You Tube Channel
Tune in to our meetings live online!
LAPEER COUNTY TEA PARTY USTREAM CHANNEL
---
Lapeer Patriot Blog Posts
Are you registered to vote??
Click AreYouRegistered.org and find out..
_______________________________________________________________________________
The policy of the Lapeer County Tea Party Patriots is to allow only candidates, not representatives of candidates, to speak at our meetings. Candidates will be requested to speak by agreement of the Directors in support on their stated goal of membership education. Those races and issues that are requested remain the prerogative of the Directors concerning topical subjects or candidacy. It is not felt that a representative of a candidate can relate the direct position of the person they represent and that the candidate be held directly responsible for their stated position. _______________________________________________________________________________
Mission Statement and Purpose:
The mission of the Lapeer County Tea Party Patriots is to engage citizens
and provide avenues for participation in the political process. Our goals
are to prevent wasteful spending of tax dollars, to reduce the size of
government and its bureaucracies, and to hold accountable those we elect to
represent us. This will be accomplished by attracting, informing, and
mobilizing all who share these goals, regardless of political affiliation.
This site developed and maintained by